PaperCut brings its suite of print management features to organizations integrating Google Cloud Print (GCP). The combination of PaperCut and GCP enables and facilitates management of users with "Bring Your Own Devices (BYOD)" - Smartphones, Tablets, Chromebooks and Notebooks that do not connect exclusively to existing print networks.
Centralize Cloud Print Management
Google Cloud Print has done away with the need for the installation of drivers and physical connectivity to printers between GMail, Google Drive, Android and ChromeOS devices.

PaperCut augments the flexibility provided by Google Cloud Print by providing:
Cross-platform Capabilities
As
cross-platform software
, PaperCut makes it easy to immediately publish your organization's existing print queues from Windows, Mac or Linux servers, all from a central management console. In addition you can leverage your current user identification as setup in your Active Directory or LDAP domains.

The Google Cloud Print option is available across the full range of device platforms, including Google Apps on iOS devices.
How it works...
PaperCut tracks and controls printing by sitting between the Google Cloud and network print infrastructure.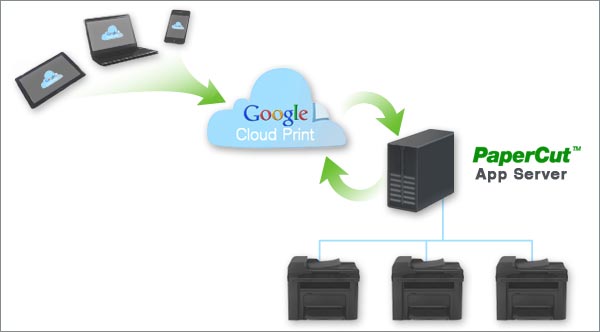 As print jobs are sent from mobile devices, desktops or Google Apps to the cloud print service, they are immediately tracked and controlled by PaperCut.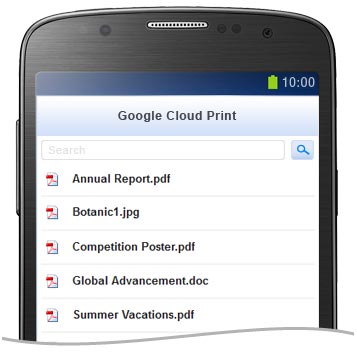 PaperCut enforces print policies and quotas before passing the print jobs onto your existing network print infrastructure.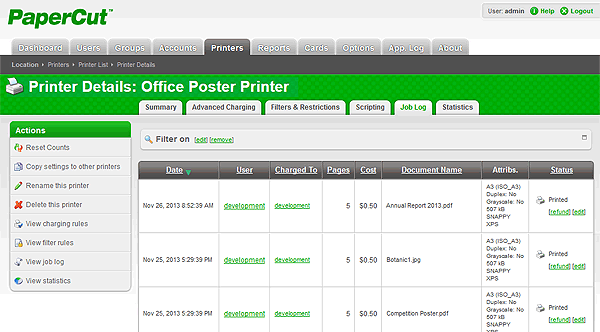 Streamline deployment for all print devices
PaperCut simplifies and streamlines the Google Cloud Print setup without the need to purchase new "Cloud Ready" print devices. PaperCut automates the process of publishing your existing printers.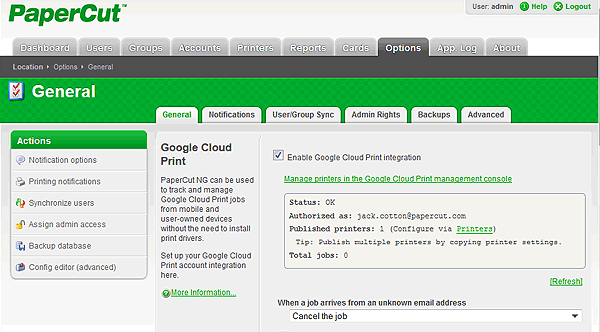 PaperCut helps administration by:
Managing mapping of Google Accounts to Domain Accounts.
Allowing devices hosted across on all your servers to be published from one location.
Leveraging your existing print policies - no need to setup new rules or queues.