CPad terminals are touchscreen modules with an integrated PaperCut interface that plug into the desired MFD via an access port. Cartadis CPad terminals are a hardware neutral solution and can turn almost any copier into a PaperCut tracked and controlled machine. CPad is a new hardware terminal thats been developed in partnership with PaperCut. It aims to bring the touchscreen funtionality seen on embedded solution to a vendor independant hardware offering.
Integration Authentication
CPad support multiple authentication methods. A large percentage of PaperCut's userbase operate in education environments where security is important. The supported authentication methods include:
Username and password
Card authentication - supports many USB readers: magnetic swipe to HID prox, Mifare and others
Optional PIN with card authentication for extra security (two factor auth)
Ability for users to self-associate cards with their accounts on first-use
No need for separate accounts - use existing PaperCut accounts imported from your network directory
Easy Environment Integration
CPad is manufacturer independant and is easily transferred between devices. It works by locking the copier until a user has authenticated, and then their copier usage is tracked in real-time.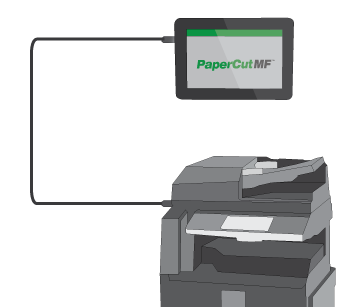 High resolution 7" colour touch screen providing quick access to print release and account selection. Easy network connectivity with an inbuilt dual Ethernet hub. Dual USB ports for connecting authentication card readers.
Secure Print Release and "Find Me" Printing
PaperCut offers hold/release queue as a core feature supporting all device types. CPad provides print release directly from a single touch. This feature ensures the user is there to collect their job and other users can't "accidentally" collect the document. Release methods include:
Release from list
Secure release - users can only release their jobs.
Automatic release on log in
Find Me printing solves the problem of finding the closest printer from a long list of available printers. It is a roaming print service that allows print jobs to find users based on their physical location.
More on Find Me printing and secure print release.
Real-Time Tracking
Users are provided with realtime feedback of account balance and cost as the job proceeds
Different types of copying can be charged at different rates
Usage is reported live in the PaperCut logs
Seamless User Experience
Intuitive touch screen interface with clear workflow matching PaperCut's embedded solutions.
View jobs pending release with full document information.
Users with shared account access can select from a list or search by keyword.
Control account and device access using Active Directory groups.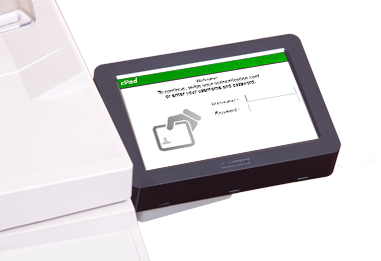 CPad works by locking the copier until the user has authenticated by one of the various configurable authentication methods. Users interact with the cpad via a rich touch screen offering an intuitive interface. Copying is tracked and reported to the PaperCut central server in real time.
Consolidated Reporting and Management
Consolidated management and reporting in either
summary
or
detailed
formats are readily available at the click of a button for all copies and prints across your entire fleet. You can report by:
By device (printers & copiers)
By user
By shared account (client, department, faculty)
By location
By date and time / period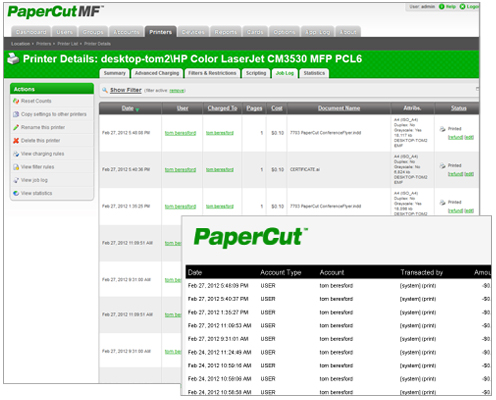 For more information about reporting see the
Reporting
tour section.