历史
由Chris和Matt于1998年成立,PaperCut第一个打印配额应用程序为当地高中需要以开发。从始成长为一个跨平台打印复印监控解决方案。超过100个国家和50,000个机构使用。
理念
PaperCut支持所有平台并一视同仁。 并认为应用程序及软件授权不应支配您所选择的操作系统,因此PaperCut支持任何组合的打印服务器和用户工作站运行在Windows,Linux,Mac或Novell OES。 所有平台平等对待。 发布同步进行,都具有相同的功能。 开发跨平台的软件是一个大工程投资。 不过亦是PaperCut引以为傲,证明了致力于前瞻性的设计。
Corfe Hills School – UK
PaperCut has managed to save our school hundreds (if not thousands) of pounds in printing costs. Every year we can now review how much is being spent and have absolute control over our printing budgets.

Paul
Gale-Ettrick-Trempealeau School District, USA
Hands down, PaperCut is some of the best software we have ever purchased. It's rock solid yet always evolving. Advanced, yet easy to use. I recommend it to my colleagues at other schools whenever I have the chance.
Our paper waste is down, and we can quickly generate reports to show print usage. Also, with the integration of our copy machines, we are able to generate reports on all printing and copying from one interface. PaperCut is worth every penny!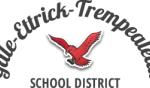 Jeremy
Frances Bardsley School – UK
PaperCut lets us have a consistent credit system between different operating systems and empowers us to manage users and printers seamlessly. A++

Nick
Polytechnic of Namibia – Namibia
I work at a university that contains around 13,000 students. We use Microsoft and Mac as our working platform. PaperCut NG is a great product and the team provides an excellent service. They are very fast when it comes to online support and feedback. PaperCut NG is a great product that gives control over your printers and provides reports so that you can keep track on how many pages have been printed. I advice any company great and small to use PaperCut NG. Thank you once again.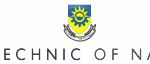 John
The International School of Penang (Uplands) – Malaysia
We love PaperCut! It's one of the cheapest in market but met all our requirements. Their ever-ready support team has the necessary technical know-how and was really supportive (pun intended). We now have better visibility on what's going in/out from our printers. On top of all that, PaperCut is easy to install and very user-friendly. Don't give a second thought. Just go for it.

Aznan
澳洲 – 圣保禄国际学院
在我们的大学里,PaperCut是唯一并不需要定期维护的高使用率的系统,它表现出色并稳定。我只想更多应用程序像它一样好,一样简单。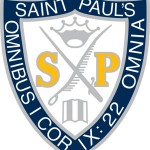 Les Jonson
Castle Vale Performing Arts College – UK
Excellent software. Installed without an issue and just worked straight away flawlessly. So much customization available to admins and so many features too. Superb service and response to support requests and generally nice people to buy software from!

Rob
Butler University -Indianapolis ,USA
I am not sure we could be any happier with a product than we are with PaperCut. Some products have a nice interface, some have great inner workings, and others have great support. PaperCut has it all – and it's at a price you can't beat.
Considering PaperCut's complexity and power, it is remarkably simple to maintain. Not once in the 3 years we've had it have we come across an issue that their support hasn't been able to resolve in just a couple of days (if not the same day).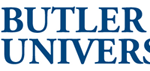 Joe
美国 – 开普伊丽莎白高中
寻找方法来监控超过1500个用户的打印在多设备的学校环境是一场噩梦……直到我们多年前发现了PaperCut…….而且我们也从来没有后悔过。易于配置,与Active Directory集成和跨平台性变得更为重要,这一年我们的Windows / Mac环境中又加入了500台iPad- 我们喜欢它!

Matthew
Northbrook College – UK
We initially tested the beta Mac version of PaperCut. We have been using it since the beginning of official release. It was so good that we abandoned our existing Windows print accounting software. Since we have had trouble free print accounting on both Mac and Windows platforms and saved a hell of a lot of money. The technical support is the best I have ever come across. Always friendly efficient and available outside normal hours even with the timezone difference. Try it and you won't regret it!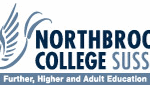 Kevin
City Of Derby Academy
PaperCut is one of the best things that happened to our school, saving us thousands of pounds each year! The teachers and students all find the software useful and easy to use.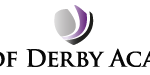 Ryan
University of Utah – USA
In the seven years since I implemented Papercut I've only had three incidents where I've needed to contact Papercut Tech support. In each incident they were right on top of my problem and had my system fully functional in very short order. If all vendors were as easy to work with as these guys are IT support would be a much more pleasant world to live in. Thanks Papercut team!!!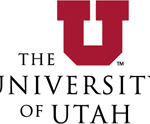 Doug
Mount Erin College, Australia
We installed PaperCut in our school to replace an outdated print charging system and have never been happier! Great service, fast and reliable programming and easy to use interface make this one of our favourite programs to use!
Thanks guys!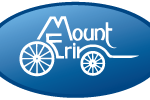 Oliver
King Edward VI School – UK
PaperCut is easy to setup, configure and manage through the simple web console, with multi-platform support and a friendly, fast and efficient support channel.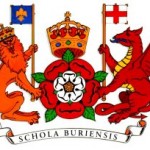 Stuart
英国 – Tibshelf School
在午餐时在服务器上安装了PaperCut,并立即开始记录,当天结束时已完成一切设置。在去年我们的墨水和纸张已减少了一半。

Mark
Thetford Academy – UK
We installed PaperCut to keep track of the amount of printing going on across the school. Easy to set up and use, PaperCut has reduced the amount of waste printing significantly. Always reliable, always there.

Matthew
澳洲 – Hobart College
我们学院自从去年九月中旬开始使用PaperCut,我们已经用它取代了另外一套容易出故障的打印监控产品。PaperCut使用起来灵活,高效,易于安装和使用,对内存的安排非常合理,不像我们以前的系统那样,经常遭受溢出与内部冲突问题的困扰。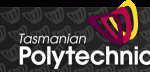 Robbo
英国剑桥大学基督学院
"这是我所使用过的最好的打印监控软件!它工作起来快速、值得信赖,而且便于管理。高级控制选项赋予操作充分的灵活性,通过網頁管理界面进行远程控制的功能更是锦上添花。"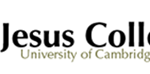 Adrian
University of Wisconsin – Fox Valley – USA
We switched from another software package to PaperCut. The difference has been night and day! The software is incredibly easy to install. Upgrades install quickly and easily with no hassles. For the few times that we've had issues, mainly with quirky or odd printers PaperCut support has been responsive and helpful. They've always been able to come up with a satisfactory resolution. The cost of the software is very reasonable and it has saved our institution (and in turn the tax payers) tens of thousands of dollars! I can easily say it's one of the best programs our institution has ever purchased.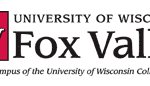 Dale
Colmers School – UK
After using PaperCut NG for a year to monitor our print use, we have now started using it's great features to reduce our print volume. In our second year we have saved over £5,000 on consumable costs, saved £12,000 on new printer hardware by halving the number of printers in our school, and reduced our print use by 62%. Fantastic!

Kevin
Wall Templeton – USA
It's a huge time saver. It does all the accounting for me. It provides easy access to printing from your desktop. It also brings in all the faxes and shoots the email directly to you.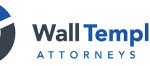 Kathy
College of St. Scholastica, USA
We have been using Papercut for a number of years and love it. It's extremely stable, powerful, and easy to use. Their support is where they really shine though. We've only ever had one difficult issue to work through (it was non-critical) and a few "how can we do this" types of questions, but they have always been very responsive and great to work with.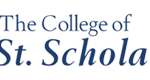 Lowell
American International School Vilnius – Lithuania
PaperCut's tech-support response is excellent – precise, patient, and understanding. It's comforting to know that PaperCut is a good product and has equally excellent support behind it!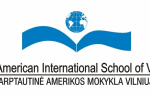 Eric
英国 – 科尔切斯特皇家文法学校
PaperCut对于学校来说真是无价之宝。非常易于使用,而且能够明显降低对纸张的使用。轻松、友好的用户界面使管理工作变成了一种享受。我会向任何学校推荐它。

Christopher
英国 – Longhill High School
PaperCut一直灵活而且可靠。它已经做了我们要求的一切,并已成功地大幅削减打印成本。如果有机会的话,我会推荐它!

Alex
Montserrat College of Art, USA
I can't say enough good things about your company. The product is amazing, and the documentation and level of support are even better. There was an email list for a group of schools that brought up Papercut a week or so ago because one of the colleges was considering moving to it. Every single response sung the praises of Papercut. Keep up the good work!

Jacob
Colby-Sawyer College
We've been using PaperCut for a long time, and it's been nice to see it improve and grow with every new release. The documentation is outstanding as is the premium support. It's been the ideal tool to help us work toward our sustainability goals connected to paper usage.
The user interface is clean and simple, and shows environmental impact in terms of trees, carbon and energy. This helps to remind our students why we encourage them to mind how much printing they do.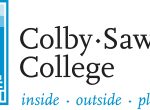 David
Texas Tech Univ Health Sciences Center Libraries – USA
Prior to implementing PaperCut many of our patrons were thoughtless or abusive when consuming printing resources, and our previous practice of manually managing print cards was inaccurate and burdensome. PaperCut practically manages itself, and because we needed a true cross-platform solution PaperCut was the perfect fit for our libraries.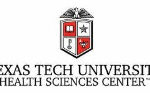 Paul
City College Brighton and Hove – UK
I have always been fond of your product since we first introduced it a year ago. I've recommended your product whenever the opportunity arose. 'Getting under the hood' and really figuring out how PaperCut works has impressed me even further. PaperCut is incredibly well thought out and well engineered, as demonstrated by the ease at which it can be clustered on a Novell iPrint environment. Too often I find "Third party" products seem to feel that they were cobbled together without much care or attention. This is not the case with PaperCut.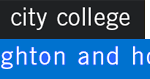 Richard
Esher College, UK
PaperCut are by far the best company I have ever dealt with. Not only is the software reliable, lightweight, feature rich and constantly improving, the customer service and support we receive is first class.
We moved to PaperCut after using several other deficient print management solutions over the years. The improvements have been dramatic. We've saved thousands of pounds and the amount of time we've spent administering the system has dropped to almost nill. All that while being more feature rich and user friendly!

Daniel
Sheridan College – Canada
Sheridan College serves 400 high-capacity printers to over 20,000 students, staff, and faculty spread across three campuses. These clients run a mix of Windows, Mac, and Linux. PaperCut was the best fit for our scale in terms of features, support, and value.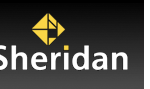 Ryan
Point Cook P-9 College, Australia
PaperCut itself has been great, easy to use/install and for the tiny issues (at fault of my own) that I've had, the support calls get answered very quickly with very accurate information that has yet to fail me. 10/10 service!

Boris
Truckee Meadows Community College – USA
PaperCut NG has been a very cost effective solution to controlling runaway printing costs in our academic computing environment. Setup and access to reports has been easy and flexible. The initial investment has already been recouped in our first year of use. We have enjoyed a 50% savings in paper use and toner costs. In addition, students have enjoyed being able to track how 'green' they are and are more cognisant of their printing. This is a great product!

Chris
香港 – 英皇佐治五世学校
除了易用,这绝对是一个了不起的服务器应用程序。自2006年以来就为我们节省了以吨計的纸张和碳粉。目前,我们已同PaperCut MF供应商签署为期5年的合同,我们很乐意推荐此应用程序给任何机构。

Sherwin
澳洲 – Parkdale Secondary College
我们自1999年使用PaperCut,碳粉与纸张的消耗量降低了一半。用户查询工具使得学生们在使用打印机上更加节约并富有责任心。打印机旁边的废纸篓几乎总是空的,我们发现PaperCut在对我们超过1000个以上的用户进行设置与维护方面非常便捷。通过帐户创建规则与任务计划功能,PaperCut也有效地对自身进行着管理。"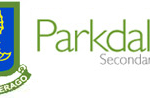 John
Minneapolis College of Art & Design, USA
We began using PaperCut about 3 years ago and saw the impact right away. Just with monitoring/restrictions we saw reductions in waste. When we implemented full tracking/chargeback we saw further reductions and a *huge* savings to our academic and administrative departments. We love PaperCut! It's been easy to implement and use and offers powerful and flexible tools. Best of all their support people have been terrific – among the best I've ever dealt with.
I cannot recommend PaperCut enough.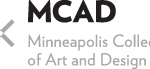 Tyler
英国 – 彼得· 西蒙兹学院
迁移到PaperCut是极其简单的过程,易于理解的架构。出色的文档和技术支持。PaperCut与Ricoh多功能机的深度整合加速了我们移动到"漫游打印"。如果有机会,我们会推荐它!

Anthony
Maryborough SHS – Australia
We have been very happy with the software – works beautifully and has some great features for tracking printing of students. Our computer tech and I are both very pleased with its performance.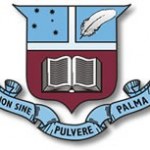 Michael
德国 – 21应用技术大学
我们已经使用的PaperCut超过6个月了,同学们都感到满意和管理要容易得多。PaperCut的支持是非常好并知道大学需要的特别功能。如果需要其他功能,只需告诉PaperCut团队。我们极力推荐,这是在去年买了最好的产品!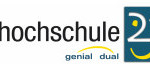 Jens
OZ Architects, USA
I recently had issues with a particular user of PaperCut in our organization. I had the good fortune to work with Josh to solve the problem. He responded promptly to my emails and never gave up trying to solve the problem, and today it was resolved. Given the time differential between the States and Australia, we managed to get past that and work together. Thanks Josh. I appreciate all that you did!

Mitch
Coveris UKFC
我们运行PaperCut短短的一年了,经过几个星期学习如何制作一些梦幻的打印脚本,成功地设置多种节省彩色及分配工作到共享帐户脚本。在12个月内,我们通过彩色转为黑白打印节省了£46,758.60英镑,一个月后节省达到£50k英镑。 PaperCut每一个版本不断改善。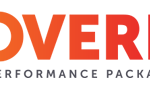 Carl
The Wessex Reserve Forces and Cadets Association – UK
Thanks to your marvellous product we have saved over £300 pounds in the last month on people doing unauthorised printing. Your great support during our testing phase ensured an already straightforward deployment was achieved with the greatest of ease.

Nic
The University of Melbourne – Australia
This product and the service provided has been excellent. We started using it within the department a few years ago (early 2008) for graduate student printing and photocoping (using PaperCut MF). This year 2010 the University student printing provider has adopted and implemented it for their University wide student printing. I like to see well designed software interfaces and this is reflected in the PaperCut offering.

Bruce
Royal Agricultural College – UK
We have been using PaperCut since 2003 and never doubted its ability once. The development of PaperCut is great. All issues addressed and all new features are good ones, that the administrators and users need, not just gimmicks! Web printing – nice. Green issues – just what I need to show students how much paper they use. It is superb value for money and I wouldn't swap it for any other system right now. Best bit of software for print management I have seen at a great price.

Richard
美国犹他州立大学
PaperCut完成了很多的工作,使用方便,没有给我们带来任何问题,为我们节省了大量的纸张和耗材"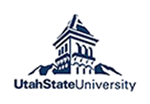 Eric
Welbourne Primary School – London, UK
We purchased PaperCut NG for the purpose of reducing the cost of printing. It works well for us in terms of awareness of printing and environment. The deployment is easy no need expert knowledge. In a primary school environment this product fits very well. We would recommend this product to any one in Education in this current climate of saving money.

Muhammad